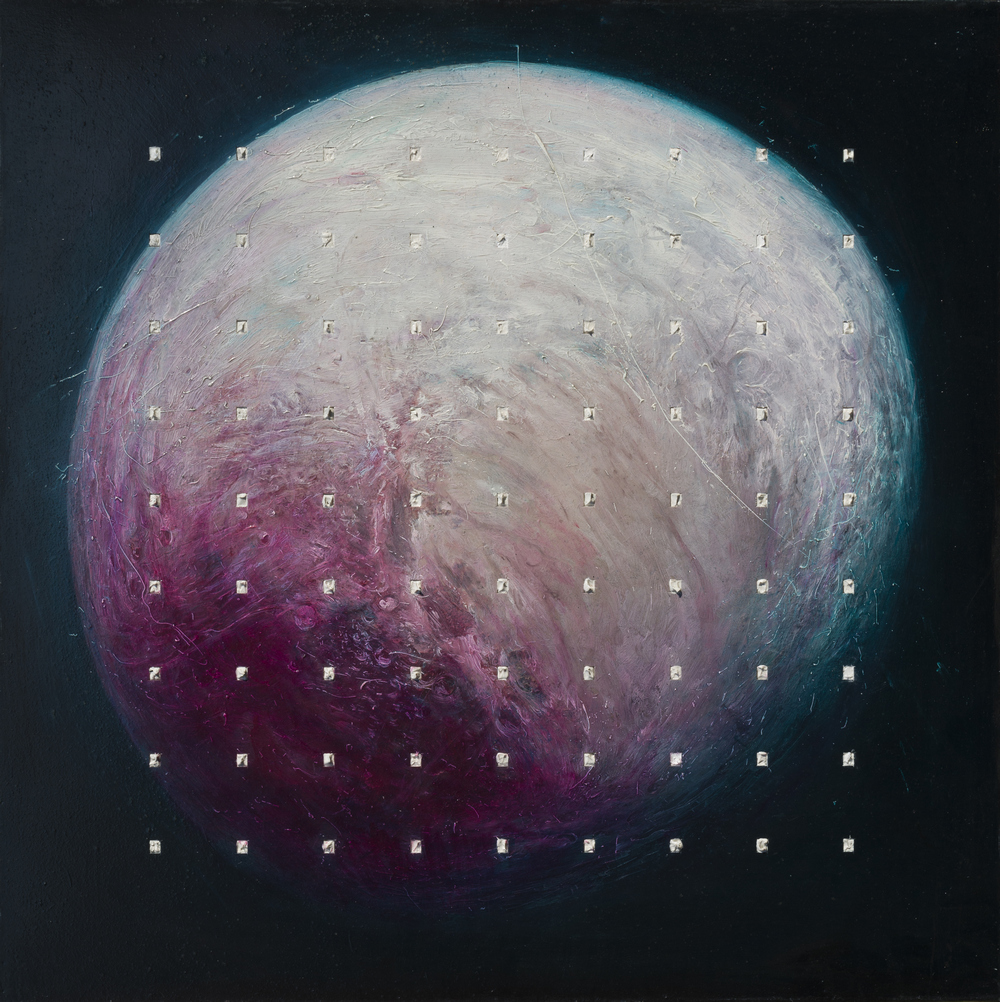 The 2022 programme of temporary exhibitions at the Fondazione Ghisla Art Collection in Locarno concludes with an anthological showing by Andrea Mariconti (Lodi, 1978) entitled Næuma Antimatter. On display is the encounter between contemporary sound research and the century-old material of bronze, in a sound-vision experience where the objective is to explore new paths of expression able to combine contemporary sculptural, pictorial and musical research.
The project, conceived and realised entirely by Andrea Mariconti for Fondazione Ghisla, takes place in an unprecedented context, where artistic experimentation consisting of sounds and images is enhanced by tone and impulse components interacting with the works of art, skilfully manipulating the physical properties of bronze casting and capable of transforming their plastic form in order to favour a broader context of space and landscape. Visitors share an experiential journey on which the arts and media mix, and sound, form and matter transfigure human perception, permitting oscillations emerging from traditional universes made of matter, fire, bronze, essential shapes and vibrations, leading to artistic processes of contemporary immediacy.
The items exhibited consist in the installation of a main body of bronze sculptural-musical works in lost-wax casting which, thanks to their particular shape, resonate and generate sounds suggested according to a pre-established harmonic pattern .
This series of sculptures, running through the three exhibition rooms, is flanked by pictorial works on the walls, arranged according to three thematic and chronological areas, touching on particular moments of the artist's research and providing a bridge between his pictorial output and recent sculptural evolutions.
The environment suggests an archeological-artistic context and is the scenario for an experience made up of geographies, maps, matter and anti-matter. The remains of processes are to be found, halfway between sculpture-painting-casting, in which their careful exhibition makes it possible to grasp the sense of this particular research through the juxtaposition of the elements and the transversal nature of the artistic disciplines involved.
Lost-wax bronze casting, writes Andrea Mariconti – is an ancient technique which played an essential role in the evolution of human civilisation. It speaks of eternity and poses direct questions to us about our existence as creatures on this planet, on our ecological and demographic impact and our impermanence. Bronze will certainly outlive us. 'Næuma Antimatter' is born of the union between organic forms whose origins lie in images of anthills and archeological and anthropic forms emerging from inspirations and artefacts from the Bronze Age. Starting out from these formal lines, through a long planning process involving drawings and sketches, I was looking for a synthesis that might constitute the perfectly balanced hybrid. But bronze is first and foremost sound and colour, in a paradoxical oxymoron of matter/antimatter.