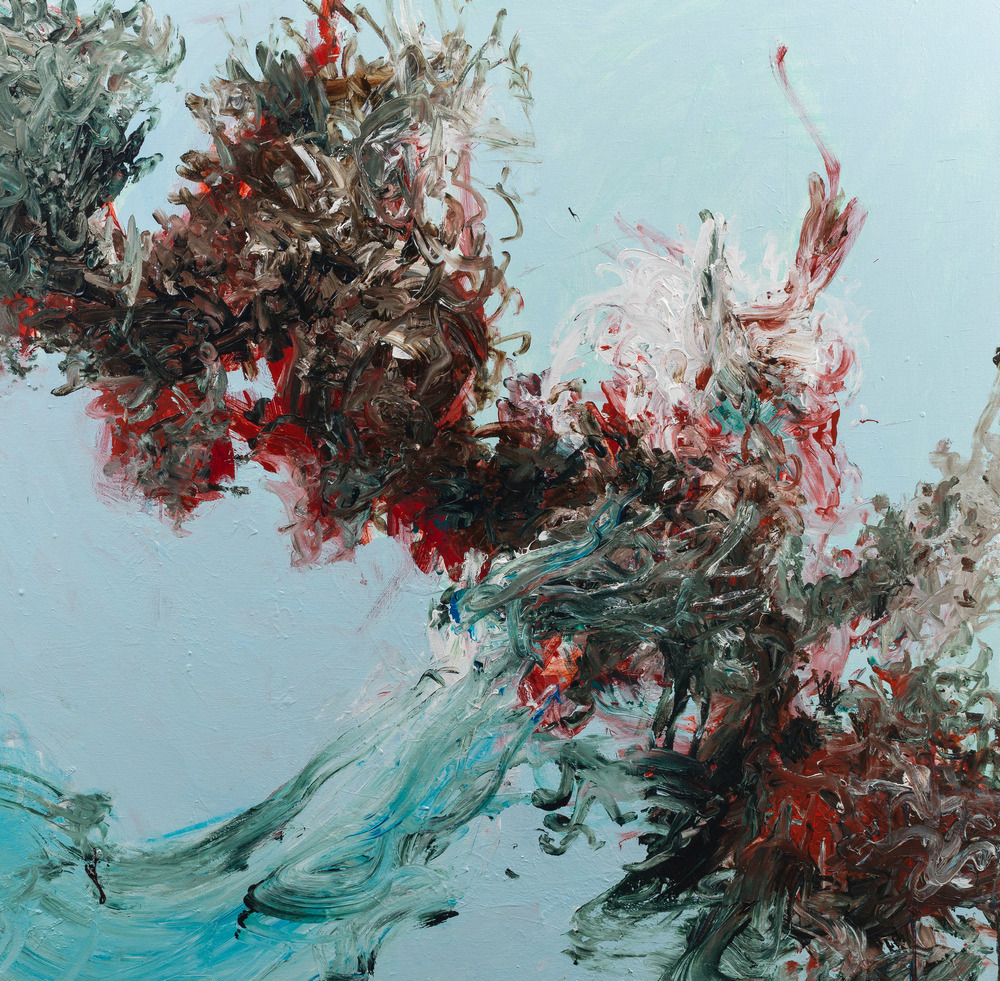 On 19 March 2023 at 1.30 p.m. following its public inauguration on Saturday 18 March at 5.30 a.m. the new presentation of the Fondazione Ghisla Art Collection opens in Locarno.
The Fondazione Ghisla Art Collection, a non-profit body, was set up in April 2014, with the intention of making available to the community an artistic heritage of international value and the aim of sharing it with all those who recognize the enduring riches afforded by art.
The collection was created by Mr and Mrs Ghisla, moved by their growing and eclectic passion for artistic expression. The venue is situated in a futuristic-style building commissioned by the architects Moro & Moro of Locarno and is located in the town centre, just a few metres from the tourist port.
In 2023 the first six rooms of the iconic red cube will present a selection of works from Martine and Pierino Ghisla's modern and contemporary art collection. As always, they are not arranged according to chronological rigour or by movements and trends. Those who enter these spaces are immersed in absolute masterpieces from Pop Art to the Informal to the Conceptual, from the Abstract to New Dada. Amongst some of the names from the permanent exhibition situated on the second floor, one cannot fail to mention Pablo Picasso, René Magritte, Joan Mirò, Roy Lichtenstein, Christo & Jeanne-Claude, Jean-Michel Basquiat, Cy Twombly, Agostino Bonalumi, Lucio Fontana and Fernando Botero.
In addition, as happens every year, alternating yearly, this season's exhibition is completed by some interesting proposals, amongst which the names of Rinus Van de Velde, Jean-Charles Blais, Mario Schifano, Bernar Venet, Joris Van de Moortel, Leonor Fini and Paul Ribeyrolles take pride of place.
True to its prime mission to share works of art, on its premises the Fondazione Ghisla Art Collection also organizes a variety of activities inspired by and linked to the works exhibited. During the opening season, from March to December it is possible to attend dance performances and concerts directly tuned to the works on show. Special attention is given to cultural mediation with children and schools, for whom a variety of teaching programmes are available which can be adapted according to age and curriculum. Of interest for completing a visit is the system of audioguides included in the entry fee, which provides an important and well-structured didactic support in Italian, German. English and French.
By appointment, it is also possible to organize guided visits in 4 languages. Those followed by Mr. Ghisla himself are highly appreciated for the openness and passion he brings to them and his readiness to tell the story of the works through the eyes of the collector.
The second floor, instead, hosts the temporary exhibition devoted to the works of Alessandro Twombly. His art charms and involves the visitor, whilst intriguing and surprising, often eluding us, as well: difficult, if not impossible to seize it in the fist of a single definition, positioning it in a box that might delimit it according to definite themes and forms: for it is not uniform but plural by nature. Indeed, Twombly is both a painter and a sculptor and works according to the rapid and liquid rhythm of oil paints or acrylics, yet then needs to settle to the slower, more solid and compact pace of sculpture. The diapason of his production moves equally between the figurative and the abstract, with clear hints at informal language, though never coinciding fully with these categories. He paints flowers and patches of sky but not still life or landscapes, moving decidedly beyond the canons of naturalistic depiction; his titles hint at "weather" which is never the atmospheric weather of summer or winter days; he suggests images with bunches of yellow irises about to wither forever and a title that adresses you directly, declaring "It's the moment/Questo è il momento"; in another painting – all of them are large in size – one seems to see a strange, dancing monster silhouetted against the sky, whilst in the mind echo the ambiguous and sinister words of the title: One day the Message was sent/Un giorno il messaggio fu inviato. In short, one is caught suspended between fascination and apprehension, not knowing whether one is confronted with a world of flowers, beauty and sumptuous colour or perhaps something not so well-defined that might come to pass and call to you directly.
But Twombly's art is also joyful and full of life, overflowing with energy and colour; despite this, it is impossible to place it in a recognizable visual and mental territory, since its very nature is 'polymorphous' – to quote a title once again – not only in the sense that he shifts continually between painting and sculpture and vice-versa, but also from one painting to the next, which follows it immediately or "accompanies" it: as though there were an uninterrupted dialogue moving through the works and disciplines.
For the occasion of the exhibition a volume will be published containing reproductions of the works exhibited, an essay in Italian by Claudio Guarda and an English text by Richard Milazzo.