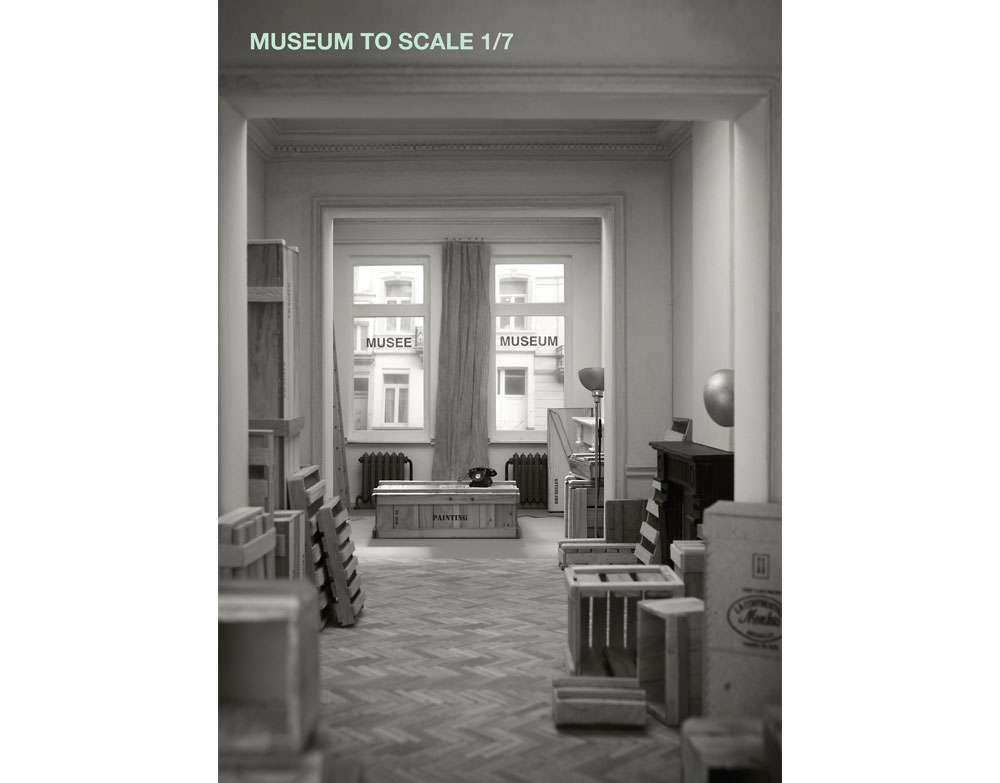 MUSEUM TO SCALE 1/7
The Museum to scale is not a model for a building project, but rather a present-day version of the cabinet of curiosities which gave rise to the modern museum. Or a variation on the cabinet of art objects, a piece of furniture in which collectors would bring together unusual and varied objects, ranging from miniatures to fossils. Scale refers both to so-called art chamber paintings, such as those by David Teniers, and the great tradition of the art book, with the difference being that here we area dealing with original works. The aim is to be pragmatic – a museum that is portable! – and to have a closer association with the viewer: a contemporary take on edutainment.
The Museum to scale refers to the playful approach adopted by Marcel Duchamp when putting together his work in the Boîte-en-valise. It also refers to the miniature copy of his Nu descendant l'escalier that Duchamp produced for patron of the 1920s New York avantgarde scene Carrie Stettheimer and the gallery of her well-known doll's house. The Museum to scale simultaneously, and with absolute seriousness, provides the stillness and proximity required to experience art. The paradox of scale exerts an immediate amplifying effect on the perception of the viewer. Indeed, with the viewer's attention focussed on the essence of the works, he or she understands and derives pleasure, not agitation, from the visit. This vast collection of small works also encourages reflection on the role of scale and format in art and the gulf between idea and execution, as well as the changing status and presentation of works of art.
The Museum to scale project, with its 85 miniature pieces, has been curated by Belgian art dealer and gallery owner Ronny Van De Velde. In each of the rooms, contemporary Belgian artists present original works which are either paintings or full installations. Jan Fabre, Marcel Broodthaers, Ann Veronica Janssens, Pierre Alechinsky and Michel François are among just some of the artists represented.